Excerpt: Pot Inc. by David Kani and Tony Alfiere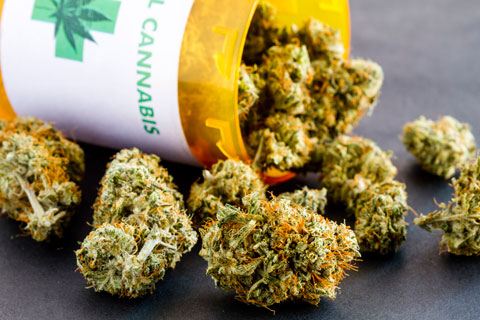 Industry Players You Should Know
Whether you're starting a dispensary, investing in a startup, or expanding a grow operation, becoming familiar with the top dogs in the industry can spark all kinds of new ideas and unforeseen opportunities. Likewise, knowing the MVPs can help you assess the risks and opportunities of the market.
U.S. cannabis trends are evolving at an incredibly rapid pace. It can be challenging to keep up. But for ganja enthusiasts, keeping up directly impacts your ability to succeed.
Potential partners and financiers expect you to have a good feel for how the industry works and where your ideas fit in. They may expect you to be able to explain certain aspects or comment on changing policies.
Spending some time researching key influencers and the market as a whole will help you grasp the landscape.
Where do your ideas fit into the industry?
How should you best focus your resources?
What are the strengths and weaknesses of successful marijuana entrepreneurs?
What strategic changes work best?
What products are selling?
What management structure works best?
What are die hard consumers looking for?
How do smokers decide which strains to buy?
What are 420 businesses lacking?
How do environmental issues, government regulations, and health and safety policies affect the business?
These are all questions you can answer with an ongoing analysis of the industry.
Leading U.S. Marijuana Companies
As the region welcomes cannabis into circulation, North America's largest cannabinoid drug makers and marijuana growers are hitting triple-digit sales growth, with market caps doubling and tripling in value. While waiting on federal legalization, U.S. marijuana companies are still not seeing huge profits - but investors and entrepreneurs scoping out the U.S. weed market use impressive market capitalization and high year-on-year revenue growth as good indicators of 420 company success.
Scotts Miracle-Gro

A household name in the lawn and garden industry for over 150 years, Scotts Miracle-Gro has chosen to capitalize on the indoor marijuana growing market. In 2017, with a market cap of $6.15 billion, Scotts generated $287.2 million, a year-on-year increase of 137 percent.1

Insys Therapeutics

Based in Chandler, Arizona, this specialty pharmaceutical company markets the synthetic "SYNDROS" THC (the only FDA-approved liquid THC medication) to treat nausea and vomiting in chemotherapy patients and curb weight loss in AIDS patients. Founded in 1990, Insys hit a rough patch in 2017 when its founder John Kapoor was arrested on racketeering charges. Still, Insys saw a 2017 revenue of $146.6 million, with a market cap of $705.31 million and year-to-date stock price up 4.2 percent.2

Terra Tech

Irvine, California's Terra Tech has found success in perfecting agricultural techniques and manufacturing hydroponic equipment for indoor cannabis cultivation. Terra Tech markets its products to greenhouse growers, farmers and a handful of Fortune 500 companies - selling herbs, hydroponics, and florals across the U.S., and oils, waxes, and clears to California dispensaries. With a market capitalization of $141.7 million, Terra Tech is bringing in annual revenues of $37.6M.

Medical Marijuana Inc.

Founded in 2009, this San Diego-based holding company has several hemp and cannabis producing, manufacturing, and retail subsidiaries. Medical Marijuana Inc. sells everything from seeds and plants to extracts and hops-derived CBD products. With a 2017 revenue of over $26.5 million, up 230 percent from 2016, Medical Marijuana Inc.'s market cap was at $311.14 million in August 2018.

Kush Bottles

Santa Ana, California's Kush Bottles took hold of the marijuana packaging industry from the start. Founded in 2010, the company provides marketing and branding services, packaging, containers, vaporizers, and cartridges to over 5,000 medical and recreational cannabis cultivators worldwide. Sales grew from $8.2 million in 2016 to $18.8 million in 2017; up 129 percent on a year-over-year basis. Its 2018 market cap is at $301.99 million.

Green Thumb Industries

Chicago-based marijuana producer Green Thumb Industries (GTI) operates a national retail chain, "RISE," with 12 sites across six states and expanding. GTI also runs several cannabis cultivation facilities in Illinois, Maryland, Massachusetts, Nevada, Ohio, and Pennsylvania, and has plans to enter Florida. In 2017, GTI reported sales of $16.5 million, with a market cap of $185.5 million.3

CV Sciences Inc.

Founded in 2010, this Las Vegas, Nevada synthetic cannabidiol (CBD)-based prescription drug maker and retailer has previously produced a number of plant-based products for the beauty and vape markets in addition to its CVSI-007 tobacco addiction treatment drug. Its diversified market base and wide reach has been key to CV Sciences Inc.'s (CVSI) success. Despite research and development expenses, company revenues rose 203 percent to $12.35 million, with a gross profit of $9.06 million in 2017. Market cap stands at $601.1 million.

MedMen Enterprises

Called the "Apple Store of Weed," the Los Angeles-based cannabis retail company MedMen owns and operates 18 cultivation, manufacturing and unique retail facilities across California, Nevada, and New York. It obtained the first California cannabis business license in Los Angeles in January 2018. MedMen's strategy is to acquire key dispensaries and turn them into high-end, sleek MedMen retail sites (with an interior design similar to Apple stores).

Previously gaining capital trading on the Canadian public market, it then became a US publicly traded company, on May 29, 2018, through a reverse takeover of the Canadian Outdoor Partner Media Corporation. MedMen has an implied valuation of $1.65 billion and reported sales of $8.4 million with an operating loss of $43.2 million as of June 30, 2017.4 MedMen's Canadian market cap is C$133.03 million.

MariMed Inc.

With a market cap of $530 million, MariMed Inc. has found a unique and profitable niche in helping U.S. marijuana growers design and operate growing facilities. The company currently leases facilities to licensed growers in Delaware, Illinois, Maryland, and Nevada. It also licenses and markets cannabis candies and snacks to marijuana dispensaries and provides management services and legal support for its clients. MariMed may be considered too risky an investment for some, reporting revenues of $6 million in 2017 with a net loss of nearly $1.1 million. But in 2018, MariMed stock increased by 240%. A Q3 2018 $2 million revenue represented an 81 percent year-over-year increase.5
Canadian marijuana giants like Aphria, Canopy Growth, and Aurora Cannabis still dominate the global cannabis market with the highest market caps. But as more and more U.S. states allow medicinal and recreational marijuana sales, and the federal government jumps on board, U.S. marijuana companies are set to join Canada's ranks and guarantee the extra green.
Hottest 420 Startups
Who's next in line to compete with the weed giants? Since 2015, investors have put over $1.1 billion into cannabis-based companies. And with an increase in supportive legislation comes an increase in investments, the numbers going from just $278 million in 2016 to $593 million in 2017.6 As we move closer to national decriminalization, investors are checking out which startup markets look most promising.
Agricultural enthusiasts can profit big from discovering novel methods for growing and cultivating new and improved cannabis strains, and hybrids containing the perfect balance of active ingredients (THC, CBD). Healthcare professionals begin startups to examine therapeutic uses for cannabis products and how to get patients access to better quality medicinal marijuana. Operations experts are establishing business management companies to help with payment systems.
Authorities in legal compliance have the necessary skills to help the less legally fortunate navigate government audits, and federal and state compliance regulations. For the tech-savvy, weed companies need digital marketing solutions and loads of digital content for consumers, investors, and business owners. Digital content keeps everyone on top of current regulations, marijuana news, and the ever-changing cannabis strains.
Privateer Holdings

Raising $200 million since its launch in 2011, this Seattle-based private equity firm holds some major pot portfolio companies, including Leafly, Goodship, and Marley Naturals.

Eaze

The "Ubereats" of the weed world, Eaze, has succeeded in raising $51 million for its medical marijuana delivery service app. Its already taking over the recreational MJ delivery space in legal states. Helping increase its customer base, the company's EazeMD service helps people get medical marijuana cards over the phone.

Tilray

Focusing on the wide range of smokers' preferred highs, Canada-based Tilray has raised $47 million to develop medical cannabis products in nine "profiles" of varying THC and/or CBD potencies to match an individual's needs.7

PharmaCann

Headquartered in Oak Park, Illinois, this cannabis company has raised $30 million to fund its Illinois and New York medical marijuana grow facilities and dispensaries.

Teewinot Life Sciences

Incorporated in 2015, this Tampa, Florida, company has capitalized on its unique patented synthetic biology and biocatalysis techniques to raise $19.3 million. Teewinot develops pure cannabinoids and cannabinoid analogs for use in cannabis-based therapies.8

Green Bits

Fronted by Snoop Dogg's investment firm Casa Verde Capital, Green Bits has raised a cool $19.2 million to provide retail management and compliance services for 1,000 marijuana dispensaries in seven states. Green Bits' point of sale software helps weed sellers avoid running into legal problems, a great asset in today's fluctuating legal environment.9

LeafLink

Known as the "Salesforce of Cannabis," this weed tech company has served over 1,700 retailers since 2016, and collected $17 million from Casa Verde Capital and others to further develop its logistics software.10

MJ Freeway

This marijuana compliance tech company has rounded up $14 million to develop its point of sale software that provides dispensaries, cultivators, and manufacturers with a data and ROI-driven cannabis seed to sale tracking software.11
Other impressive 420 startups that have pulled in some good investment numbers ranging from $1 million to $7 million include HelloMD, HERB, SpringBIG, urban-gro, Eyechronic TV, and Modern Leaf.
Though you wouldn't know it from looking at the list of successes above, it isn't necessarily easy to get funding for weed startups. Despite the obvious growth potential, most mainstream investment firms don't want to deal with the persisting federal and state limitations. But as more states legalize recreational pot and more Americans get comfortable with the substance, more cannabis-focused investment firms are cropping up and generating tremendous opportunity.
Cannabis Activism Organizations
Without our nation's passionate activism organizations, we would not be where we are today regarding marijuana legalization and safety. Familiarity with the various cannabis industry groups is crucial to success in this burgeoning market. As the Harvard Business Review put it, "Corporate social responsibility can be much more than a cost, a constraint, or a charitable deed—it can be a source of opportunity, innovation, and competitive advantage."12
Social responsibility helps companies stand apart from the crowd and inspires innovation. The most respected and successful entrepreneurs strive to achieve more than financial success. They choose to apply their resources and expertise to better communities and society as a whole.
Formed in 2002 after a series of federal raids on California patients and medical marijuana providers, this 100,000-member, Washington D.C.-based organization works to ensure public safety regarding therapeutic cannabis and access for patients and researchers. Americans for Safe Access (ASA) also supplies patients, attorneys, medical professionals, and policymakers with legal training and medical information. Their efforts continue to modify sentencing standards, administrative policies, and legislative decisions to protect both citizens and businesses.

This New York City-based non-profit was formed in 2000 to decriminalize responsible drug use, promote harm reduction and treatment for drug misuse, and to facilitate open dialog about drugs between youth, parents, and educators. The Drug Policy Alliance (DPA) is particularly concerned with what it deems is America's failure in the War on Drugs, arguing that despite the billions spent on fighting drug use, the U.S. has failed to remove dangerous, highly addictive drugs like heroin, cocaine, meth, and opiates from our streets.

The DPA educates the public on their constitutional rights regarding drug possession arrests, arguing that law enforcement repeatedly violates Americans' constitutional rights during these encounters.

Incorporated in 1995 by three prior members of the National Organization for the Reform of Marijuana Laws (NORML), the Marijuana Policy Project (MPP) has become the United States' largest marijuana policy reform group.

MPP aims to "increase public support for non-punitive, non-coercive marijuana policies; identify and activate supporters of these policies; change state laws to reduce or eliminate penalties for the medical and non-medical use of marijuana, and gain influence in Congress."

MPP advocates legalizing medical and recreational marijuana across the U.S., proposing regulation and taxation of marijuana possession and sales similar to alcohol. It helped draft the 2012 Amendment 64 initiative that made Colorado the first state to expand its marijuana decriminalization.

MPP provided funding and staff to the 2014 Alaska legalization and regulation campaign, and the 2016 legalization and regulation campaigns in Maine, Massachusetts, and Nevada.

Founded in 2015, the Minority Cannabis Business Association (MCBA) was the first 501(c)(6) non-profit association to focus its efforts on minorities in the cannabis world. MCBA's goals are to "create equal access and economic empowerment for cannabis businesses, their patients, and the communities most affected by the war on drugs."

MCBA aims to remove the obstacles that minorities currently face in entering the cannabis industry, even offering information on how to start and run a marijuana business and how to use marijuana to treat conditions prevalent in minorities.

Started in 2010, this non-profit is the only organization that works to represent cannabis businesses at the federal level. The National Cannabis Industry Association (NCIA) advocates for the development of medical cannabis uses, fair taxation, and the community benefits of cannabis incorporation. Its mission is "to promote the growth of a responsible and legitimate cannabis industry and work for a favorable social, economic and legal environment for that industry in the United States."

Established in 1995, Patients Out of Time (POT) is a 501(c)(3) nonprofit educational organization and patients' rights group dedicated to educating healthcare professionals, cannabis patients, families, caregivers, and the general public about the therapeutic use of cannabis and the endocannabinoid system.

Students for Sensible Drug Policy ("SSDP"), founded in 1998, is an international grassroots network of students in campuses across the globe focused on reforming the U.S. and international drug policy. SSDP advocates youth civic engagement as a critical tool in reforming drug policy. SSDP also functions to fight policies that harm our youth. With a variety of national campaigns that everyone can participate in, chapters also work on issues in their own communities.

Founded in Virginia in 2007 as "Veterans for Medical Marijuana Access," Veterans for Medical Cannabis Access (VMCA) is a non-profit group made up veterans and others that fights for the rights of safe and legal medical marijuana for the treatment of PTSD, chronic pain and other veteran conditions.

VMCA also works to protect the ability to discuss medical marijuana use within the Department of Veterans Affairs (VA) healthcare system without retribution. It also encourages research on cannabis as a treatment alternative and encourages the federal government to assign cannabis to a proper drug control schedule.
Whether entrepreneurs choose to donate, get involved, or simply educate themselves on the leading cannabis activism organizations, today's consumers expect corporate social responsibility.
Public opinion surveys have shown that over 88 percent of consumers think companies should try to achieve their business goals while improving society and the environment, while 83 percent of consumers think companies should support charities and nonprofits with financial donations.13 In any industry, a business' future success is increasingly associated with its efforts to do good.
Top Pot Gurus and Social Media Influencers
Today's top marijuana influencers and bloggers help spread the most up-to-date 420 news and trends. The opinions of YouTubers, bloggers, podcasters, Facebook posters and Instagram users have helped to shape the weed industry as we know it, and business collaborations with these influential authorities can bring credibility, recognition, and engagement. As opposed to paid marketing avenues and the obvious bias, consumers trust influencers for their honest, objective opinions and unique insights.
Krishna Sai Andavolu

Executive producer and host of Weediquette on Viceland from VICE Media, Andavolu travels the globe giving accounts of the economics and culture behind marijuana legalization. You will get tons of quick, valuable info on global legalization and the effects of cannabis on healthcare, society, and economics by following @kandavolu on Twitter.

Jessica Catalano

An expert in cooking with cannabis and author of The Ganja Kitchen Revolution, Catalano has gained widespread popularity for her recipes offering unique cannabis-based dishes and delicacies for medical marijuana patients. You can find more at http://jessicacatalano.com.

Tommy Chong

One half of the legendary Cheech and Chong duo, Chong is a popular cannabis Instagram personality, posting educational articles on weed legalization and keeping us supplied with plenty of 420 memes. Find him on Instagram: heytommychong.

Troy Dayton

CEO of The ArcView Group and one of Forbes' most influential people in the cannabis business, Dayton is a major player among several highly influential cannabis organizations. Dayton is a founding board member of the National Cannabis Industry Association (NCIA), lead fundraiser and board member of the Marijuana Policy Project (MPP), and co-founder of Students for Sensible Drug Policy (SSDP). Follow him on Twitter at @tdazzl.

Steve DeAngelo

Co-founder and CEO of the Harborside Health Center cannabis dispensary and the ArcView Group, one of Forbes magazine's Top 5 financial leaders in the cannabis industry, DeAngelo is a cannabis rights activist and U.S. cannabis reform advocate. With four decades of work under his belt, DeAngelo received the 2015 High Times Lester Grinspoon Lifetime Achievement Award in recognition for his cannabis reform activism. Author of The Cannabis Manifesto: A New Paradigm for Wellness, he is the protagonist of an episode of the Discovery Channel's documentary series, Weed Wars. Follow him on Twitter at @stevedeangelo.

Isaac Dietrich

Founder and CEO of MassRoots, the Denver-based cannabis social platform, Dietrich advocates for improved banking and investment opportunities for the cannabis industry. His Twitter feed offers regular updates on cannabis events, industry insights, and product information. Follow him on Twitter at @Issac_Dietrich.

Snoop Dogg

Original Gangsta Snoop has been one of the leading social media influencers of the cannabis industry since social media was conceived, posting his opinions on legalization, prohibition, and optimum blunts on his Twitter (@SnoopDogg) and Instagram (snoopdogg) accounts.

Kristina Garcia

As CEO of Women Grow, a for-profit organization that supports women in the cannabis industry, Garcia is a consultant for entrepreneurs on how to successfully navigate the weed biz. She frequently touches on the interesting field of marijuana use in veterinary medicine. Follow her on Twitter at @wgkaygarcia.

Dabbing Granny

Instagram sensation and cannabis advocate "Dabbing Granny" found fame after posting a Facebook video smoking a dab in her Support Our Troops sweatshirt. Shocked to see the 63-year-old woman taking a massive rip, the video quickly went viral, getting over 500,000 views in just one week. Her more than 760,000 Instagram followers tune in daily for her product reviews, massive dabs, and endearing personality. Follow her on Instagram: dabbing_granny.

Dr. Sanjay Gupta

As CNN's Chief Medical Correspondent, neurosurgeon Dr. Gupta is a highly-respected, influential voice on cannabis truth. Dr. Gupta himself was a marijuana adversary, writing a 2009 Time magazine article titled "Why I Would Vote No On Pot."

However, after speaking with patients who benefited from cannabis-based meds, he changed his mind in 2013, when he wrote, "We have been terribly and systematically misled for nearly 70 years in the United States, and I apologize for my own role in that."14 His CNN special documentary "Weed" has helped inform countless Americans on the media's misrepresentations of pot. Follow him on Twitter at @drsanjaygupta.

Hail Mary Jane

One of the most widely read cannabis culture blogs in cyberspace, Hail Mary Jane attracts cannabis enthusiasts, industry cult leaders, lifestyle smokers, and medical patients alike. Its Facebook page is famous for its unbiased insight into the cannabis industry, coverage of national marijuana events, and news on products, MJ politics, and the cannabis consumer lifestyle. Read the blog at https://www.hailmaryjane.com.

Joel Hradecky

With 1.56 million subscribers, Hradecky's renowned YouTube channel, CustomGrow420, has gained some serious success doing the latest cannabis product reviews and unboxings, with a touch of stoner games and extreme dabs.

Jazmin Hupp

Co-founder of WomenGrow, Hupp is a widely respected cannabis industry entrepreneur who promotes the development of female 420 industry leaders. Named as one of the "top businesswomen" in the cannabis industry by Forbes and a "genius entrepreneur" by Fortune Magazine, Jazmin predicts for investors where cannabis businesses will need extra attention to thrive in a shifting market and advises cannabis entrepreneurs on how to create a value proposition that investors will love. Follow her on Twitter at @jazminhupp.

Wanda James

As the first African American woman to own a Colorado marijuana dispensary, James is a widely recognized cannabis industry guru. The former U.S. Navy lieutenant worked as a political campaign manager on President Barack Obama's 2008 National Finance Committee and Colorado governor John Hickenlooper's Colorado's Amendment 64 task force.

President of the Cannabis Global Initiative, James was named one of the Top 50 Female Executives by the Cannabis Business Executive (CBE), and one of the 100 Most Influential People in the cannabis industry by the High Times. Follow her on Twitter at @WandyaLJames.

Aaron Justis

California's self-proclaimed "marijuana advocate and pioneer" has worked hard to help legislators advance medical marijuana in the State. Justis is CEO and President of Los Angeles' Bud & Roses dispensary. He holds leadership roles as an active board member of the National Cannabis Industry Association, the California Cannabis Industry Association, and the Greater Los Angeles Collective Alliance.

Ry Prichard

Viceland's "Bong Appetit" co-host, Ry Prichard, is a Denver-based cannabis photographer, writer, researcher, and consultant specializing in strain and concentrate knowledge. Rolling Stone has called him "the biggest weed nerd in town." His Instagram (Cannabisencyclopedia) is a go-to resource for weed strain, concentrate, and extract reviews. His photography and writing contributions can be seen in Newsweek, The Cannabist/Denver Post, Thrillist, High Times, Rolling Stone, National Geographic, and Slate.

Joe Rogan

A fierce and often controversial marijuana legalization advocate, Rogan's podcast, The Joe Rogan Experience, offers hardcore coverage of decriminalization, marijuana law, and cannabis-related health advantages. Follow him on Twitter at @joerogan.

Cheryl Shuman

Hailed as the "Cannabis Queen of Beverly Hills" by the New York Times, this high-profile dealmaker, investor, and entrepreneur is a founder of the Beverly Hills Cannabis Club and the Executive Director of Moms for Marijuana. The 420 media mogul's Twitter feed @CherylShuman keeps over 36,000 followers informed on domestic and global cannabis legislation.

Jane West

Co-founder of the member-based cannabis networking organization, WomenGrow, West was named "the most widely recognized female personality in cannabis" by Inc. magazine in 2016. Her Jane West lifestyle brand of smoking accessories have brought sophistication and elegance to weed connoisseurs, while her social media channels inform and inspire female cannabis entrepreneurs worldwide. Follow her on Twitter at @theJaneWest.
Must-Read Books for GanjaPreneurs
For investors, entrepreneurs and ganja enthusiasts wanting to dive even further into the world of marijuana, these reading choices offer a wide range of knowledge and inspiration surrounding the weed biz, covering its tumultuous past, offering novel ideas for the future, and everything in between.
The Cannabis Manifesto: A New Paradigm for Wellness

Author: Steve DeAngelo

Not only does this inspirational and thought-provoking work cover the life of DeAngelo (he was born at 4:20 am, no joke) and other major players in cannabis reform across the past 40 years, it also successfully relates the cannabis industry to America's ongoing battle for justice, emphasizing the role of social entrepreneurship and business as powerful tools for reform. The Manifesto makes readers think twice about their views on the dangers of prohibition, the legal cannabis industry, its future, and its use in medicine.

Why was cannabis illegal? Has there been enough medical marijuana research to justify legality? How is its decimalization affecting other areas of the American justice system? DeAngelo's exploration of American cannabis history is spiced up with many entertaining inside stories.

The Emperor Wears No Clothes: Hemp and The Marijuana Conspiracy

Author: Jack Herer

Herer's cannabis classic is a necessary addition to every cannabis pro's library. It offers an authoritative history of hemp's uses in energy, textiles, food, and medicine while exposing the lies of the American media regarding the "evil weed."

With the opinions of influencers like Willie Nelson and Woody Harrelson, Herer documents the petrochemical industry's fight to criminalize this valuable plant. Before he passed, Herer wanted everyone to be able to access this book, so, it is available as a free download at jackherer.com.

Brave New Weed: Adventures into The Uncharted World of Cannabis

Author: Joe Dolce

Presenting a solid case for the removal of cannabis from Schedule I drug classification, this former editor of Details and Star magazines dives deep into the functions of THC and CBD, and why growers aim for certain concentrations of each when producing new strains.

Dolce takes us on a journey through Amsterdam, Israel, Colorado, California, and other legal locales to explore the effects of cannabis on government and community, offering a stimulating and informative review of weed's impact on the world.

The Entrepreneur's Guide to Cannabis: Concentrated Advice From 25 Industry Leaders

Author: Michael Zaystev

This valuable read offers advice from the biggest names in the weed business. Powerful advice from Zaytsev's interviews with industry experts like Cy Scott, Steve DeAngelo, Scott Reach, Ethan Nadelmann, and Betty Aldworth will spark your drive and boost your approach to today's 420 business world. Don't enter the arena without reading what these pioneers have to say.

Cannabis Pharmacy: The Practical Guide to Medical Marijuana

Author: Michael Backes

A great resource for medical cannabis jargon, Backes offers evidence-based explanations of how the healthcare system uses cannabis to alleviate symptoms associated with a variety of medical conditions.

With info on e-cig modifications, weed varieties, and novel classification systems, Backes includes clear explanations of the body's endocannabinoid system, how different THC/CBD preparations compare, and how to alter and control dosage.

Tipping the Scale: The Book That Changed Everything You Know About Investing in Cannabis

Author: Michael Brubeck

A great resource for the legalities of the industry and a wide range of product info, Brubeck's book paints a clear picture of the ever-changing cannabis industry and what to look for if you're considering joining the game. With inside stories of Brubeck's own past failures and successes in the legal marijuana biz, you'll learn what it takes to succeed among the legal and societal challenges of today's and tomorrow's industry.

Beyond Buds: Marijuana Extracts, Hash, Vaping, Dabbing, Edibles, and Medicines

Authors: Ed Rosenthal and David Downs

An excellent cannabis lingo resource for old and young smokers alike, Rosenthal and Downs introduce readers to today's most popular products and modification methods. Wondering how they make tinctures, water hash, kief, creams, shatters, or snacks?

Never heard of trendy 420-infused products like budder, wax or BHO? Beyond Buds reviews it all with full-color photos throughout. This instructional eye candy goes into great detail with useful content for both beginners and experts.

Big Weed: An Entrepreneur's High-Stakes Adventures in the Budding Legal Marijuana Business

Authors: Christian Hageseth and Joseph D'Agnese

In this clever, informed adventure through the cannabis industry, Hageseth explores how the elimination of prohibition can benefit both investors and the general public. Describing his drive to establish Green Man Cannabis as a lush weed-sampling experience for tourists, the author takes us through his own struggles and successes over the last 10 years in the industry. From dealing with underground production facilities and skeptical investors to law enforcement and regulatory hurdles, Hageseth explains how he navigated the largely uncharted territory and came out on top.

Too High to Fail: Cannabis and the New Green Economic Revolution

Author: Doug Fine

In his humorous and well-researched account of how weed will change the future as we know it, Fine advocates for the economic and societal benefits of cannabis decriminalization. Diving into the brave new world of the California legal cannabis industry, this investigative journalist tells the tale of one seed becoming a plant and then treating a patient.

Fine explores the immense revenues coming out of this burgeoning market and compares the thousands of alcohol and prescription drug-related deaths each year to the zero deaths resulting from cannabis.

The Cannabis Encyclopedia: The Definitive Guide to Cultivation & Consumption of Medical Marijuana

Author: Jorge Cervantes

Cervantes' award-winning Cannabis Encyclopedia is the go-to guide for medical marijuana production and consumption. With 596 pages containing over 2,000 color images, this classy reference is a must-have for every cannabis lover's library.

The large volume provides a firm background on cannabis history, how producers measure cannabinoids and the wide range of medicinal uses. Including how-to guides on growing and concentrating cannabis, plenty of edibles recipes, and functional garden-room design, Cervantes offers detailed instructions in lighting, air quality, soil components, water additives, hydroponics, disease, pest treatment, and breeding.

The Pot Book: A Complete Guide to Cannabis

Author: Julie Holland

If you want an all-in-one resource, this 500-page work could be it. Covering everything from the ancient history of hemp use to the legal, cultural, and economic state of cannabis today, Holland has created a valuable encyclopedia.

With excerpts written by DPA's Ethan Nadelmann, food writer Michael Pollan, NORML's Allen St. Pierre, and the infamous Tommy Chong, the reader gets plenty of inside opinions on how the cannabis industry became what it is today. Even the most erudite cannabis connoisseurs will learn something new.
Remember to venture into books that go beyond your specific interests. Enjoying books about a variety of cannabis-related topics can expand your foundation, pulling inspiration from unexpected sources.
Footnotes:
© Copyrighted Material